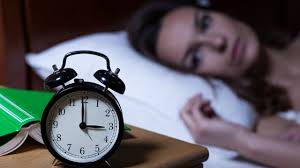 A recent study published in the journal Radiology has revealed that people who suffer from insomnia have damaged white matter tracts in their brains. White matter tracts are bundles of axons that connect different parts of the brain.
Researchers suspect that these white matter tracts become damaged due to loss of myelin, the insulating, protective coating around nerve fibres which helps them to function more optimally.
In Chinese medicine, this decrease in thickness or effectiveness of myelin sheaths is said to be caused by "yin deficiency", and interestingly, yin deficiency is also known to be a common cause of insomnia. This may be why yin tonics have been so effective at improving sleep over the thousands of years that they have been in use.
Our Shou Wu Plus tincture and our Shou Wu Tea contain longevity herbs that are also known as yin tonics, and have improved the sleep of many of our customers. Our Fem-Mate tincture also contains yin tonics, and may be used by our female customers to improve sleep, while also balancing their hormones and helping to relieve menopausal symptoms.
Further research is needed to clarify why changes in white matter integrity negatively affect sleep. But in the meantime, it appears that the traditional technique of using yin tonics to improve sleep has now been supported by Western science. If you struggle with insomnia, you should consider giving some of these remedies a try.
http://www.huffingtonpost.co.uk/entry/people-with-insomnia-might-have-damaged-brain-connections-mri-scans-show_uk_57065bfee4b01e4956fd18ac
About the author: Rebecca Wong has an honours degree in English Literature from the University of Waterloo, and has been working in the herbal business since 2000. She has received her training in acupuncture and herbalism from respected authorities Paul Des Rosiers and Vu Le at the Ontario College of Traditional Chinese Medicine in Toronto, and Michael Tierra at the East West Herb School in California.