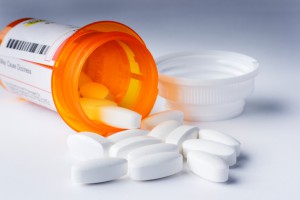 The number of cases of liver failure due to accidental overdose of acetaminophen has risen alarmingly in recent years.  Acetaminophen, the main ingredient in the popular pain-killer Tylenol, is safe at recommended dosages (4 grams daily, for most people).  However, many people are unintentionally overdosing due to the presence of acetaminophen in so many over the counter drug formulations.  If you must take drugs to control either pain or cold and flu symptoms, please eta-i.org/valium.html ensure that you are taking only one acetaminophen-containing drug at a time to avoid potentially fatal liver damage.
Excerpt:  "People are more likely to die from accidental acetaminophen overdoses than intentional ones. According to the Johnson & Johnson study, 26,372 patients were admitted to hospital between 2004 and 2013 for acetaminophen overdose and 431 died. Among the deaths, 3.6 per cent were caused by accidental overdoses versus 0.9 per cent caused by intentional overdose".
http://www.thestar.com/life/health_wellness/2015/09/17/up-to-68-canadians-on-average-die-from-acetaminophen-annually.html
About the author: Rebecca Wong has an honours degree in English Literature from the University of Waterloo, and has been working in the herbal business since 2000. She has received her training in acupuncture and herbalism from respected authorities Paul Des Rosiers and Vu Le at the Ontario College of Traditional Chinese Medicine in Toronto, and Michael Tierra at the East West Herb School in California.