Contact Us
Location and Hours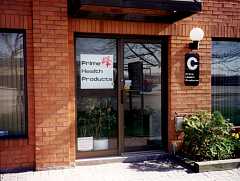 Our Address:
Prime Health Products
133 The West Mall, Unit 8
Toronto, Ontario
Canada M9C 1C2
Holiday Hours: we will be closed for Christmas Eve, and also for the entire week between Christmas and New Year. We will re-open on Tuesday, January 3. However, you can still place orders online, and they will be shipped, although shipping is typically slower during the holidays.
Hours (Eastern Standard Time):
Sunday: Closed
Monday: Closed
Tuesday: 10AM to 5PM
Wednesday: 10AM to 5PM
Thursday: 10AM to 5PM
Friday: 10AM to 5PM
Saturday: 10AM to 5PM.We will be closed this Saturday (Feb 25, 2023) for a family gathering. We will re-open as usual on Tuesday.
Telephone: (416)-248-2930
Fax: (416)-248-0415
Send us an E-Mail