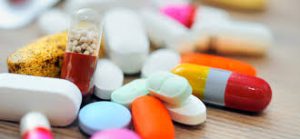 My mother-in-law has never been a fan of pharmaceutical drugs.  All her life, she's eschewed them in favour of more natural treatments, like following a healthy diet, exercising daily, and using herbal remedies.
It was no surprise, then, that when her son developed a bad case of diarrhea, that she threw away the doctor's prescription and decided to treat the problem with herbs instead.  However, in this case, her reason for doing so wasn't because she didn't like pharmaceutical drugs in general.  It was because she didn't trust this pharmaceutical drug in particular.
As a chemist, she had read laboratory reports indicating the drug could cause leukemia in children.  Several years later, the drug was taken off the market for that precise reason, and she felt vindicated in what she'd done.  But even years later, she wondered how many children had died after using the drug, with their parents never knowing the sad cause of their deaths.
Concerns about drug safety haven't changed.  What is new is the large amount of drugs approved by the FDA each year, many of which have been inadequately tested before going to market.  A  study done this year by researchers at the Yale School of Medicine found that nearly a third of FDA-approved drugs released between the years 2001 to 2010 were later found to have major safety issues, and were either taken off the market, or required safety announcements about new risks, including "black box" warnings, which is the FDA's more serious safety alert.
Why are newly approved drugs so risky?  Serious side effects are often missed because of the small size of clinical trials (typically just 1,000 patients or less), and their short duration (results evaluated after just six months).  Many of the subjects are also cherry picked so that the most optimal results are found, and perhaps most critically, the success of the drug is based only on its ability to bring down blood pressure, for example, and not on whether it increases the risk of death by doing so.
Many new drugs aren't even very "new".  An independent analysis done in 2015 by the British Medical Journal found that most drugs expedited through the FDA approval system didn't provide any notable clinical advances.  That's a lot of risk for so little benefit.
Dr. Caleb Alexander, co-director of the Johns Hopkins Center for Drug Safety and Effectiveness, says, "All too often, patients and clinicians mistakenly view FDA approval as [an] indication that a product is fully safe and effective.  Nothing could be further from the truth.  We learn tremendous amounts about a product only once it's on the market, and only after use among a broad population".
This assumes that people don't mind being used as guinea pigs for the long term safety testing of new drugs.   Many people do mind; they're just not aware that big pharmaceutical companies are essentially using their bodies to save money on clinical trials.
If your health condition has been successfully treated in the past with an older medication that's been on the market for ten years or more, there's no reason for you to feel pressured into using a newly approved drug.  Many people assume that "new" means "better".   When it comes to drugs, "new" means "not fully tested".
To be fair, drug research is both risky and expensive.  It takes about twelve years to get a drug from the research phase to patient, and only five in 5,000 drugs in pre-clinical testing ever make it to human trials.  Of those, only one in five is ever approved for human use.  Pharmaceutical companies need to recoup those costs somehow.
Lead author of the Yale study, Dr. Joseph Ross says, "We know that safety concerns, new ones, are only going to be identified once a drug is [through clinical studies and] used in a [the] wider population. That's just how it is".  The question is:  how important is it that we get these new drugs so quickly?  Are these drugs really providing much-needed, innovative cures that will save more lives, or are they merely used to line the pocketbooks of industry executives?
---
About the author: Rebecca Wong has an honours degree in English Literature from the University of Waterloo, and has been working in the herbal business since 2000. She has received her training in acupuncture and herbalism from respected authorities Paul Des Rosiers and Vu Le at the Ontario College of Traditional Chinese Medicine in Toronto, and Michael Tierra at the East West Herb School in California.