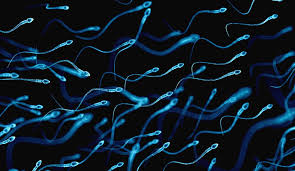 With considerable alarm, researchers have reported a more than 50% decline in sperm count this week, but only among men in North America, Europe, Australia and New Zealand.   Sperm counts in Asia, Africa and South America have remained mostly unchanged.  The decline occurred over the last 40 years, from 1973 to 2011.
This study, which was published in the journal Human Reproduction Update, did not delve into the possible causes for the sperm decline, so we can only speculate.  However, rising rates of obesity, environmental estrogens, exposure to chemicals and pesticides,  and increased  stress are all possible causes.  All of these factors are known to contribute to hormone imbalances, and could negatively effect fertility in both men and women over time.
Through the experiences of many of our customers, we have found that fertility can be improved through the use of our Chinese Bitters and Coptis tinctures.  All these tinctures do is ensure that the liver is able to function as efficiently as possible. Since the liver is the organ which breaks down and removes all excess hormones and toxins from the body, by improving the health of the liver hormones can become more balanced, and fertility is naturally enhanced.
Many couples who had given up hope of ever conceiving a child have followed our fertility program to balance hormones,  and been very thankful of the results.  If you are interested in giving our fertility program a try, please contact us by phone at 416-248-2930, or by email at rebecca@sensiblehealth.com.
About the author
: Rebecca Wong has been working in the herbal business since 2000.  She has received her training in acupuncture and herbalism from respected authorities Paul Des Rosiers and Vu Le at the Ontario College of Traditional Chinese Medicine in Toronto, and Michael Tierra at the East West Herb School in California.