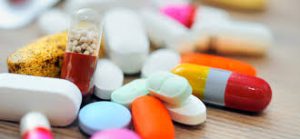 How often do you use cold medications when you are sick? How long have you been taking your tri-cyclic anti-depressant? Your answer could be used to determine your likelihood of developing dementia when you're older.
A new report in JAMA (The Journal of the American Medical Association) has shown a strong link between the use of anti-cholinergic buyambienmed.com drugs, such as Benadryl, Advil, and Paxil, and an increased risk for dementia.
Short term use of these anti-cholinergic drugs may not cause any problems, but their effects appear to be cumulative. The longer these drugs are taken, the greater the chance of developing dementia and other cognitive problems as you age. This is problematic for those people who have been taking anti-cholinergic drugs for years. People on anti-depressants, anti-anxiety drugs, Parkinson's medications, and drugs for an over-active bladder may have felt they had little choice in the matter, but now that concerns are rising, it might be a good time to research other options.
The reason that anti-cholinergic drugs may be harmful to your brain is because they work by blocking acetylcholine. That's the chemical that transmits electrical impulses through your brain and other nerves, allowing you to learn and remember. The longer acetylcholine is blocked, the more the brain appears to shrink.
If you have been taking anti-cholinergic drugs, now may be a good time to try to wean yourself off of them, particularly if you already have a family history of dementia. Below is a link containing a list of common anti-cholinergic drugs.
If looking for it try here Buy Phentermine Online.
http://www.cnn.com/2016/04/18/health/otc-anticholinergic-drugs-dementia/
About the author: Rebecca Wong has an honours degree in English Literature from the University of Waterloo, and has been working in the herbal business since 2000. She has received her training in acupuncture and herbalism from respected authorities Paul Des Rosiers and Vu Le at the Ontario College of Traditional Chinese Medicine in Toronto, and Michael Tierra at the East West Herb School in California.