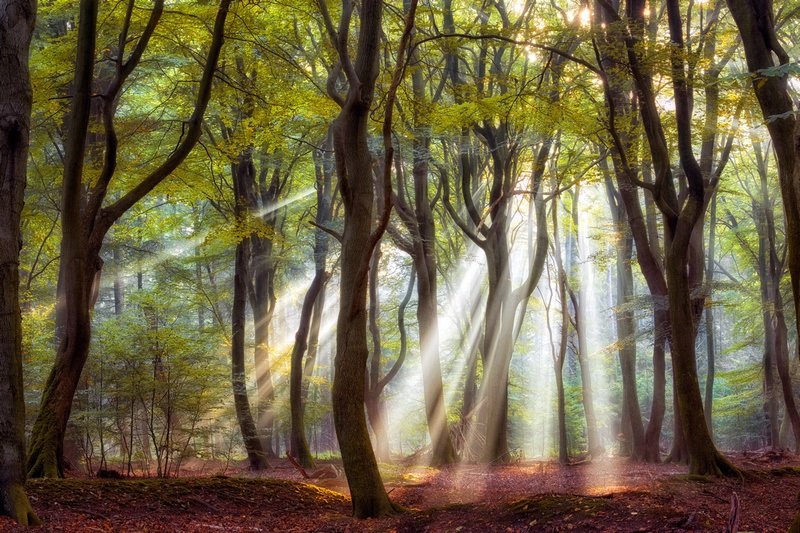 "You have to understand that many of the people we treat have underlying struggles with mental illness. It affects their ability to follow our suggestions and also to create change in their lives," my mentor explained. My heart immediately softened and I felt a well of compassion growing within me.
This particular bit of advice followed a rather bizarre incident last week where a client unexpectedly lashed out at me. She was asking me how I had gotten her contact information and accused the clinic of stalking her. Well, I had her contact information because she was on our patient list, and I was only calling to check up on her. A paranoid confrontation was that last thing I expected.
The clinic I'm talking about is not at Sensible Health. It's a free clinic in northern California, set up to provide herbal treatment to low-income individuals who might not otherwise be able to afford it. I work there remotely, under the guidance of a mentor. The patient I am talking about was known to have a difficult home-life, with a lot of stress and anxiety at work.
Before calling her, I had looked over her chart. I noted the persistent difficulties with stress. The occasional episodes of great emotional turmoil. Her tongue pictures showed a considerable coating of phlegm, and that caught my attention. I had just attended a webinar on anxiety and depression, and in almost every case, we saw that same, hazy mist of phlegm across the tongue. I was beginning to see the pattern.
More troubling was the knowledge that my own tongue had a similar coating of phlegm. My own tongue had the same "heart crack" that pointed towards emotional issues. All my life, I have been in denial, but I am finally starting to face the music: I have persistent issues with anxiety and depression too.
When I was growing up, my mother dismissed my feelings regularly. I guess that's where a lot of my anger comes from. If I told her I was feeling sad, or depressed, or unhappy, she would say, "Well, you have a tendency towards that anyway, don't you?" And it seemed to me that she was using that label to dodge any responsibility for how I was feeling, or what I was going through.
Then again, I tended to dodge responsibility for it too. I have always considered my tendency towards moodiness and depression to be situational. Meaning that, if I wasn't in this particular situation, then I would be fine. It was the situation that was the problem, not me.
But there was something about the combination of that woman's tongue pictures, as well as her irritable defensiveness, that finally brought me home to the truth. I am also 52 years old this year, and there's something about being in your 50's that calls you to pause and take stock of things. I started to ruminate on the situation. Ruminating is my specialty, after all ;).
I began to wonder what might have happened if I hadn't gone through what I did. Would I still have this tendency towards anxiety and depression? Then I started to wonder if everyone who goes through difficult early life experiences has the same type of emotional problems. This seems logical too, but also unfair. Survivors should be rewarded for their tenacity, not doomed to a life-time of emotional dysfunction. And yet, in the majority of cases, this appears to be what happens.
Over about the last 5-10 years, I've been trying mightily to change things. I've been meditating regularly. As I sit in silence, I imagine a mother figure loving me unreservedly – be it Mary, the mother of Jesus, or Kuan Yin, the eastern version of a compassionate, feminine being. I do tonglen practices to open my heart and extend compassion towards myself and others. At first, I found it very challenging, but I'm getting better at it.
Negative self-talk and poor self-image are the other, big cornerstones of my mental and emotional problems, so I've been trying to change those things too. There was always an extremely critical voice in my head, that shouted me down whenever I messed up, or failed to be perfect. I started to call this voice Mr. Critical, and as I became more aware of that voice, I would shove it away whenever I heard it. I would yell at it and tell it to "Get out of here!" I would imagine brandishing a bat, and warn him there will be violence if he says another word. All of this may sound absurd, but it has made me feel safer. For the first time in my life, I feel protected.
The other morning, as I climbed out of a deep sleep, I began to hear a voice in my head. But instead of the constant negativity of Mr. Critical, this voice was curious and funny. I can't quite remember what it was saying as I awoke from my dream, but I remember the feeling it evoked. It was one of friendliness and humour. I remember thinking, "I like this person. This is a good person to have around". The voice felt like me, like my true self. Someone I have barely known throughout my life because it's been hidden behind a thick veil of emotional issues.
Using herbs has helped too. As I continue with my training, I've begun to notice a pattern between an increase in "dampness" in my system, and a definite slump in my mood. Without fail, they always occur together. This has been fascinating, and has also brought me greater confidence. It has given me another tool to use when depression threatens to overwhelm me.
The patient who angrily confronted me at the beginning of this piece will no longer be coming to the free clinic. Her misdirected anger ruffled too many feathers, and the director decided to remove her from our patient list. My heart goes out to her. We might have been able to help her. Having struggled for years with my own tangle of emotions, I have an idea how she must feel.
As for myself, the road ahead is finally becoming a bit more clear. I've gathered enough tools into my tool-belt that I can walk with a little more confidence, and just a little more joy. With time, I hope to be able to offer those tools to others, but for now, I'm just relaxing into this new version of myself. I'm breathing a little easier and enjoying the feeling of progress after years of hard work. For perhaps the first time in my life, I can finally say, it's nice to be here.

About the author: Rebecca Wong has an honours degree in English Literature from the University of Waterloo, and has been working in the herbal business since 2000. She has received her training in acupuncture and herbalism from respected authorities Paul Des Rosiers and Vu Le at the Ontario College of Traditional Chinese Medicine in Toronto, and Michael Tierra at the East West Herb School in California.