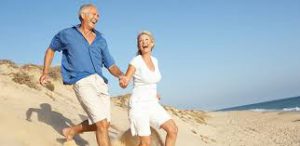 I learned about the power of intestinal bacteria about five years ago.  My cousin was struggling with an intestinal infection that just wouldn't go away.  She'd been treated with successive rounds of antibiotics, but it had only made the problem worse, not better.  No longer able to work, she was taking probiotics and eating fermented foods in the hope of recovering her intestinal balance, but none of it was working.
Finally, she and her doctors decided to try a fecal transplant.  It was a very new treatment at the time, and sounded very strange, but the results were nothing short of amazing.  Within a few days of receiving the transplanted micro-organisms, she was finally back on her feet and re-entering life.  Ever since then, stories about the importance of a healthy microbial balance always catch my attention.
In the last few years, a mounting pile of research has demonstrated the importance of a healthy diversity of bacteria for overall good health.  Links have been found between our gut microbiome and conditions such as inflammatory bowel disease, obesity, type 2 diabetes, cardiovascular disease, mood disorders, Parkinson's disease and even cancer, and has led some researchers to suggest that a potential cure may be found in fecal transplants, such as my cousin had, or perhaps through dietary changes that alter the balance of intestinal bacteria so these conditions can be prevented.
A new study from the University of Western Ontario and Tianyi Health Science Institute in Zhenjiang, Jiangsu, China suggests that a healthy microbiome may also be linked to a long and healthy life.  For this study, a team of researchers analyzed the gut bacteria of 1,000 people between the ages of 30 and 100.  They then asked the older participants about their health status. 
Those older people who described themselves as being "extremely healthy" were found to have very diverse microbiomes, very similar to people decades younger than themselves.  In fact, these older participants had a gut microbiome resembling people in their thirties, leading the researchers to suggest that microbial diversity might be a strong factor in predicting a long and healthy life.
It's important to note that this study is the first of its kind, and merely establishes baseline evidence for the importance of healthy gut bacteria.  Further studies will be needed to corroborate these findings.  For now, it's hard to tell if healthy people naturally have a diverse gut microbiome, or if it's the diverse microbiome that keeps you healthy.
Still, the results are very intriguing.  As Greg Gloor, the principal investigator of the study, comments, "Maintaining the diversity of your gut as you age [could become] a biomarker of healthy aging,  just as a low cholesterol level is a biomarker for a healthy circulatory system".    If that happens, probiotic supplements will become even more popular than they already are.

About the author: Rebecca Wong has an honours degree in English Literature from the University of Waterloo, and has been working in the herbal business since 2000. She has received her training in acupuncture and herbalism from respected authorities Paul Des Rosiers and Vu Le at the Ontario College of Traditional Chinese Medicine in Toronto, and Michael Tierra at the East West Herb School in California.